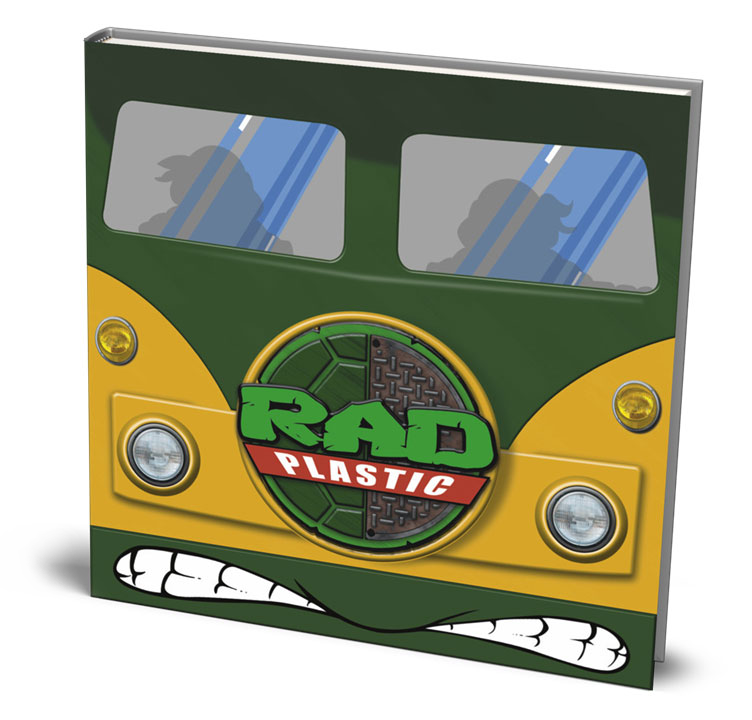 Tracing the entire history of the Teenage Mutant Ninja Turtles toy line from concept development in 1987 all the way to unreleased toys from 1999, Rad Plastic reveals the history of one of the most popular and iconic toy lines in history. You'll learn about how toys are made, from napkin sketch to store shelves, and every step in between.
Packed with interesting photos of every step of the process, Rad Plastic is not only a fantastic visual resource, but also an educational guide to the toy industry in the 90s. Explore the original artwork and sculpts that spawned the toys you love. Discover alternate variants and even unreleased figures that never made it to the store shelves. Join the original creation team as they explain how the line came to be. The Ninja Turtles were RAD in comics. RAD on the TV screen. And now for the first time RAD in a 400 page hardcover tome fit for the coffee table.
It's RAD PLASTIC!
INTERNATIONAL ORDERS / MULTI-BOOK ORDERS
---
$60
Shipping Cost:
Email us for rates.
Please include your entire address in the email.